The SCOUT 2 offers the largest LCD white on black display in the market. "Over & under" speed display, will simultaneously show Fast and Strong speed targets.
It has been over 65 years since Decatur Electronics developed its first police radar. While maintaining Decatur's life-long purpose of saving lives through speed enforcement, we have created our newest value priced handheld police radar.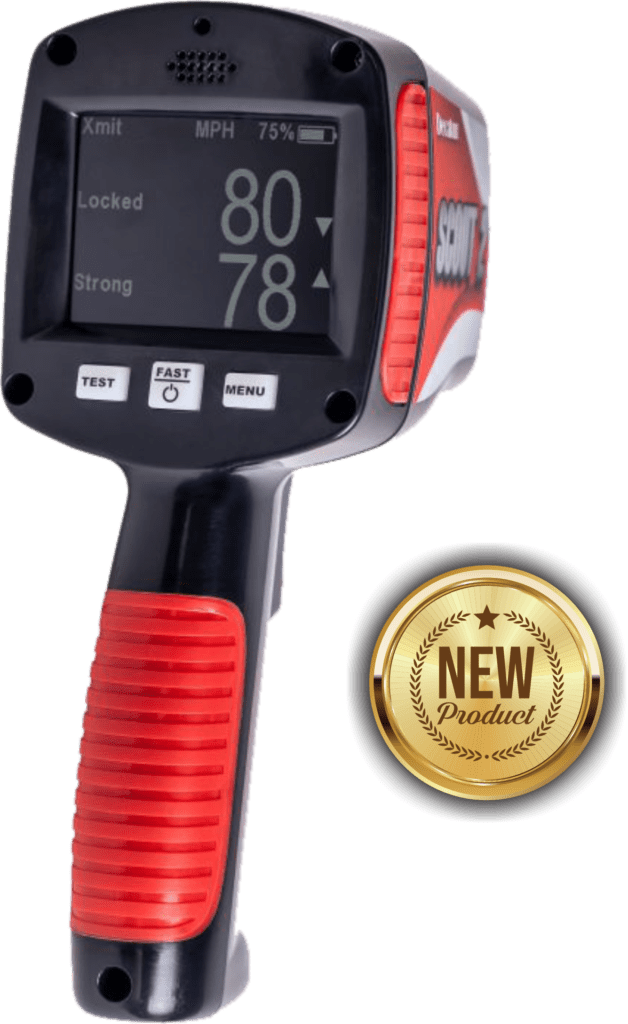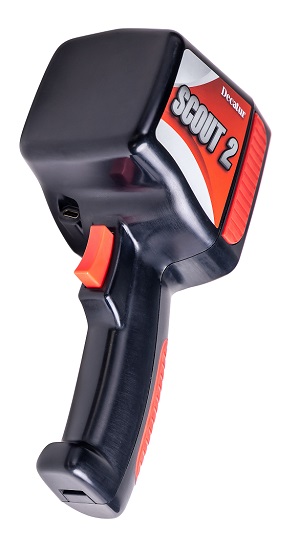 Direction-Sensing Stationary K-Band Handheld Radar
The SCOUT 2 embodies all the features you want and nothing you don't. Its a k-band directional handheld radar, backed by Decatur's 65 year reliability and simplicity. It weighs about a pound and includes the largest LCD display in the market for outstanding readability with intuitive "over and under" white on black target speed display.
Directional target acquisition (towards/away & both – direction sensing)
Intuitive "over & under" speed display, fast/strong displayed simultaneously
Large 2.8" white on black LCD Display with auto-dimmable capabilities
Faster target or Strongest Signal mode
Display compatible with Polarized sunglasses
3 Year Full Warranty -longest warranty in the market!
Lock target speed for easier traffic violation handling
Customizable automatic power off – longer battery life!
7 days of usage in between charges -estimated for regular law enforcement usage
Charge indicator- low battery alert to secure your radar is always operational
USB charging port
Skid resistant enclosure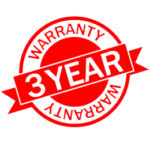 All Products & Documentation
Special Application Doppler
Contact Us To Learn More About Our Line of Law Enforcement Products
Decatur Electronics is the premiere manufacturer of police radar, traffic safety equipment and speed measurement devices in the world. Contact us today to learn more about our cutting-edge technology, operator friendly features and product applications. Find a representative near you or call +1 800 428-4315
Follow Us To Stay In Touch
Subscribe to our newsletter
The best of Radar Products for Law Enforcement, Traffic Safety, and Water Flow Measurement, delivered weekly.