SVR-3D: Next Generation Surface Velocity Radar
The handheld SVR 3D allows hydrologists to quickly and safely determine the surface velocity of water. Using historically profiled cross-section of rivers and discharge rates, hydrologists can use the portable handheld SVR 3D to easily and efficiently obtain real-time data to estimate the water discharge rates during flooding in order to make scientific based decisions to alert control centers.  The SVR 3D is the latest model from Decatur Electronics and features a color display, outstanding battery life, only 1.8 lbs weight as well as many more outstanding features.
Decatur's Handheld Surface Velocity Radar is now even better with the introduction of the SVR 3D.
Fast measurements
Tilt sensor for auto correcting cosine correction
Color Display – with screens that show true radar spectrum display
Picatinny rail for mounting or accessory mounting
Long battery life (>25 hours)
Light Weight at only 1.8lbs
Rugged, able withstand 1.5 meter drop
USB interface for charging and transfer of data
Store and recall 32K time stamped readings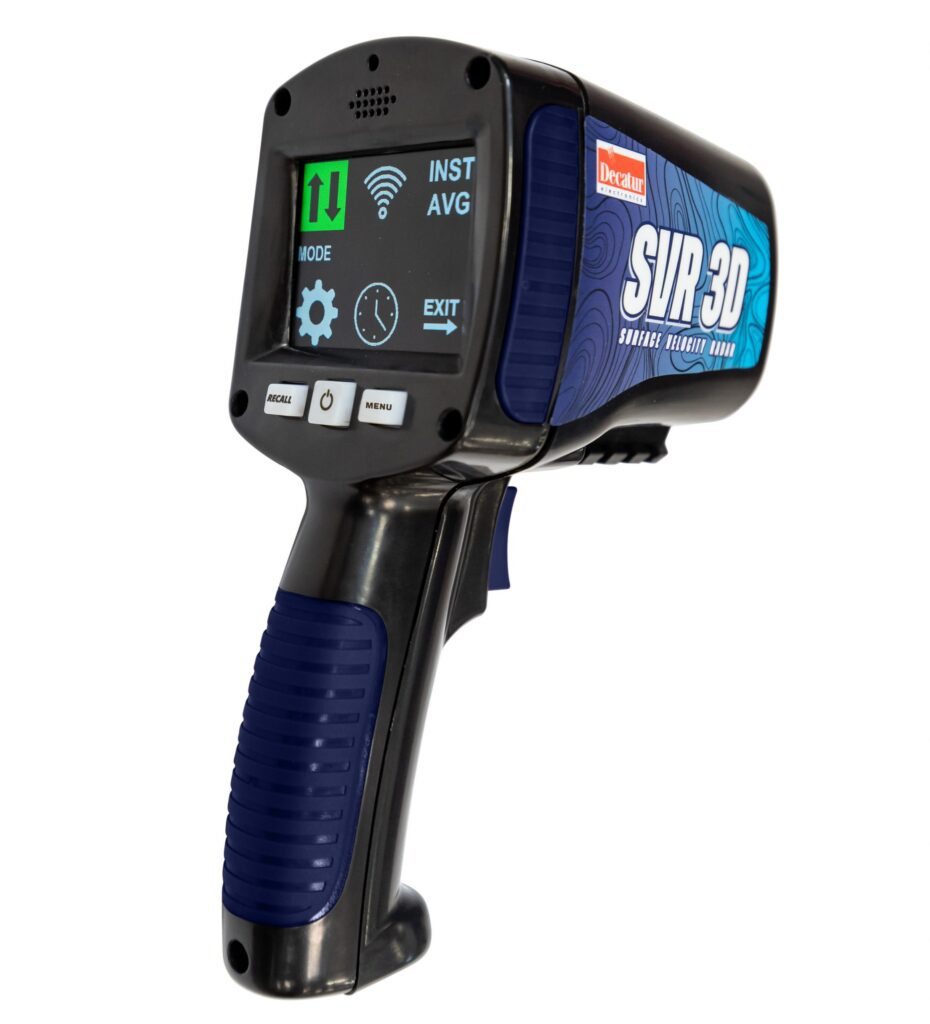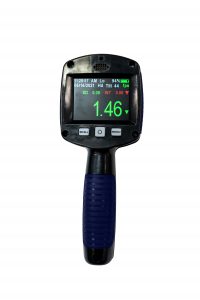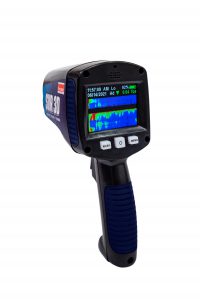 All Products & Documentation
Special Application Doppler
Contact Us To Learn More About Our Line of Law Enforcement Products
Decatur Electronics is the premiere manufacturer of police radar, traffic safety equipment and speed measurement devices in the world. Contact us today to learn more about our cutting-edge technology, operator friendly features and product applications. Find a representative near you or call +1 800 428-4315
Follow Us To Stay In Touch
Subscribe to our newsletter
The best of Radar Products for Law Enforcement, Traffic Safety, and Water Flow Measurement, delivered weekly.