Decatur Electronics, Inc. is a company that produces radar and speed measurement equipment for law enforcement, public safety, commercial, and industrial applications.
Its history is deeply rooted in innovation, passion, and resilience – mastering the waves of industry, social changes, and technology.
The company was founded in 1955 by entrepreneur Bryce K. Brown, a man with a passion for physics and a talent for innovation. Brown grew up in the farming communities of Hutchinson, Kansas, where he developed an early interest in math and science. After graduating from high school, he attended Southwestern College in Winfield, where he studied physics and mathematics. Brown went on to work on the Manhattan Project during World War II and, upon his return to civilian life, founded Muniquip Inc. with a small team of engineers.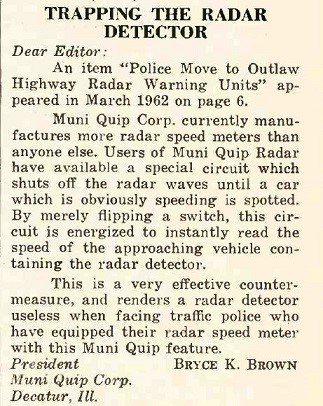 In its early years, the company produced a portable grain moisture tester and road speed timers, but Brown's vision for innovation foresaw the need for more accurate speed measuring devices and the company quickly pivoted to producing radar equipment for use by law enforcement. By 1936 the radar division of Muniquip Inc. exceeded one million dollars per year. The late 1960s brought some tough times due to increased competition and the loss of several key contracts. However, Brown refused to give up on his vision and continued to develop new products and technologies. In 1969, the company moved to its current location in Decatur, Illinois, and changed its name to Decatur Electronics.
During the early 1970s, the company's fortune began to turn. In response to the 1973 OPEC oil embargo, the US federal government introduced the National Maximum Speed Law in 1974. This law mandated a nationwide speed limit of 55 mph, and Decatur Electronics was well-positioned to take advantage of the increased demand for speed detection equipment. As a result, the company experienced significant growth. During that same year, Decatur Electronics introduced the first moving radar, which allowed officers to measure the speed of a moving vehicle while driving in the opposite direction. This was a significant development in the field of speed measurement technology, and it helped solidify Decatur Electronics as a leader in the industry.
Over the years, Decatur Electronics continued to innovate and develop new products. In 1998, the company introduced the Genesis Handheld Radar, which was the first handheld radar gun to use digital signal processing. This technology allowed for greater accuracy and reliability in speed measurement, and it quickly became a popular choice for law enforcement agencies around the world.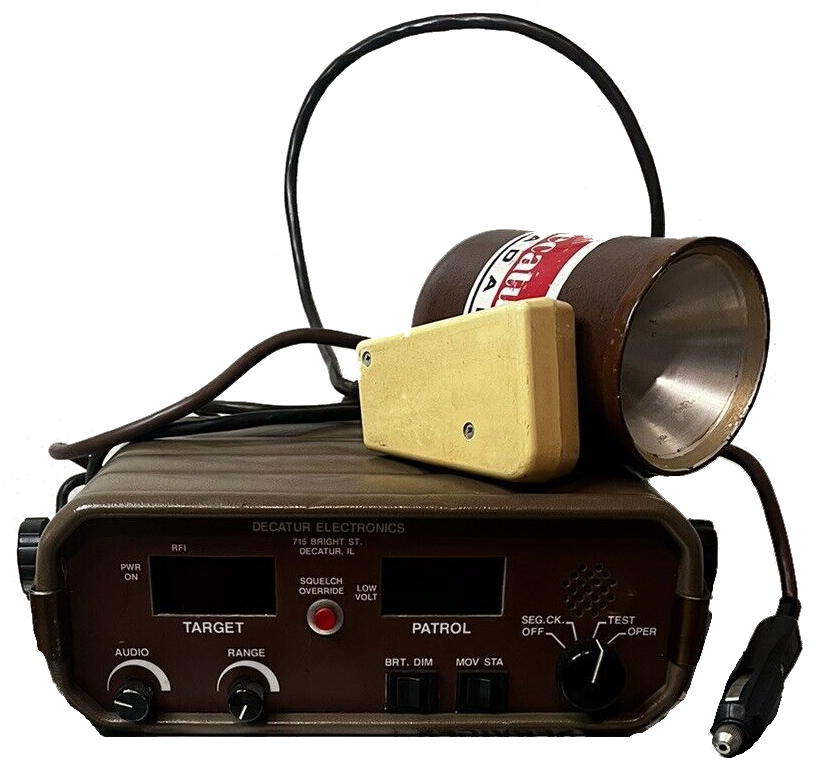 Today, Decatur Electronics is still headquartered in Decatur, Illinois, and it continues to produce radar and speed measurement equipment for a variety of applications. The company offers a range of products, including hand-held radar guns, mounted radar systems, and traffic safety systems. In addition, Decatur Electronics offers custom-designed radar solutions for industries such as mining, agriculture, and industrial safety.
Decatur Electronics is committed to innovation and product development, and the company has a strong reputation for quality and reliability. In addition to its products, Decatur Electronics also offers training and technical support, as well as a network of authorized dealers and service centers throughout the United States and around the world.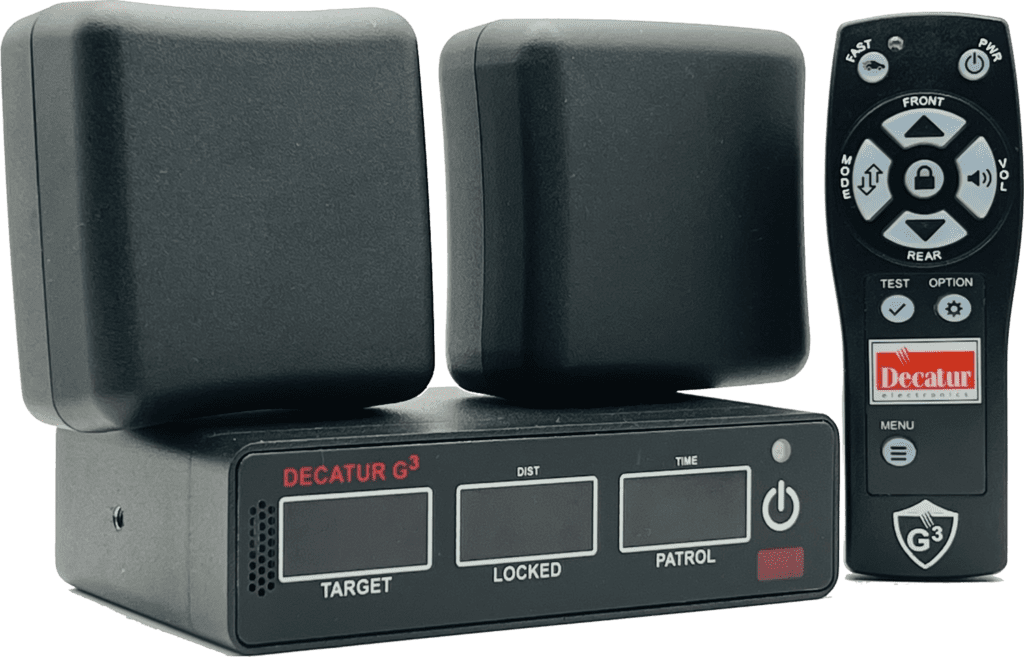 Decatur Electronics' history is a story of passion, innovation, and resilience. From its humble beginnings as a producer of grain moisture testers to its current position as a leading provider of radar and speed measurement equipment, the company has faced numerous challenges and obstacles. However, through its dedication to quality, innovation, and customer service, Decatur Electronics has persevered and continues to make a positive impact as a worldwide leader in speed radar technology.
For over 68 years, Decatur Electronics has been providing radar speed measuring products for a wide range of applications and uses. Decatur's radar products incorporate cutting edge patented technology, operator friendly features and are engineered with the user in mind.